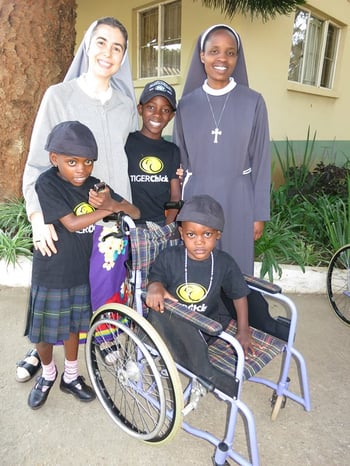 Continuing to reveal the love of God...
Reflections on the readings for the Memorial of St. Luke (October 18, 2019): 2 TM 4:10-17; PS 145:1-11,12-13,17-18; LK 10:1-9
MISSIO offers "Mission In Scripture" to nurture a missionary heart, providing reflections on the missionary themes in the readings of Sundays, Feast Days and Holy Days
The Good Samaritan. The Prodigal Son. The Rich Man and Lazarus. These and other parables are told only in the Gospel of Jesus Christ according to St. Luke.
The Gentile physician who embraced the Christian faith in its earliest days, contributed immeasurably to our understanding of the message of Jesus. The need for us to love and forgive others as well as to share with them from the blessings God has given us are all key points in St. Luke's work. Its companion book, the Acts of the Apostles, gives us a view of the beginning days of the Church that we would not have without his efforts. Luke was a friend and colleague of St. Paul. It was likely during this period that Luke met many who told him about their encounters with Jesus and what He said and did. "Whatever town you enter and they welcome you, eat what is set before you, cure the sick in it and say to them, 'The Kingdom of God is at hand for you'" (Luke 10:8-9). Luke himself must have especially valued the instruction from Christ to spread the news of God's Kingdom far and wide.
St. Luke consistently calls on believers to model themselves on the life of Jesus and to show to all they meet – especially those in greatest need – the mercy, generosity and respect that our Lord offered others. We know nothing definite about the last days or the death of Luke, but this accomplished and beloved writer may have been martyred in Boeotia, Greece, in the mid-80s A.D.
Suggested missionary action: We can ask St. Luke, the patron of physicians, to intercede for the health of those who are sick or injured, especially those who cannot afford medical care. We can also make a special effort to visit or otherwise help someone who is suffering. We can also pray for all missionaries whose special outreach is to the sick.