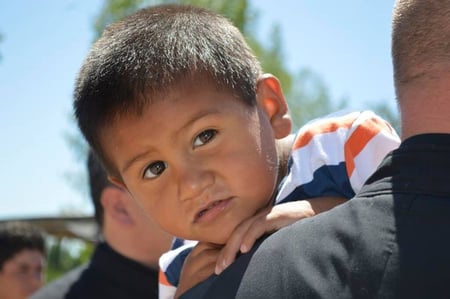 The Father knows best – and asks us to trust Him

Reflections on the readings for the Eleventh Sunday in Ordinary Time (June 17, 2018): EZ 17:22-24; PS 92:2-3,13-14,15-16; 2 COR 5:6-10; MK 4:26-34
MISSIO offers "Mission In Scripture" to nurture a missionary heart, providing reflections on the missionary themes in the readings of Sundays, Feast Days and Holy Days.
Jesus wanted His disciples and all who heard Him to realize that God would always be there for them, looking after their welfare even when they did not see it.
And He also wanted them to accept that God will always act when and how He knows is best, not how we think He should. So the parables Christ told that make up today's Gospel urge His listeners to grasp these truths. The first story of the sower demonstrates how people contribute to their own good and that of others and, yet, how the results still depend entirely on God. "This is how it is with the kingdom of God… if a man were to scatter seed on the land and would sleep and rise night and day and through it all the seed would sprout and grow, he knows not how.… When the grain is ripe, he wields the sickle at once, for the harvest has come" (Mark 4:26-27, 29).
The Creator has given authority into the hands of His people to be stewards of the earth, to work and provide for our livelihoods, to serve Him by caring for our brothers and sisters. But the true power remains His. Almighty God made us and He will take us to Himself when He is ready. He made the world and He will end it with the Final Judgment when He is ready. Let us trust in God's love for each and every one of us.
Suggested missionary action: This week let us ask God to help us be open to His merciful will. We can think about how we often put our desires before His plans in some particular way – and then resolve to change.
And on this Father's Day, we pray for all fathers that they, like our Father in Heaven, act always to help and guide children in their care.